If you holster your gun in the blind, or holster without looking at your muzzle and your trigger guard entering the holster cavity, the opportunity for an accidental discharge increases. Obstructions can enter the trigger guard area and push the trigger to the rear. Look into the holster. Inspect and replace holsters that are worn and distorted. Prevent accidental discharges by practicing gun safety.
WARNING . . . Graphic Images Below
Accidental Discharge and Gun Shot Wound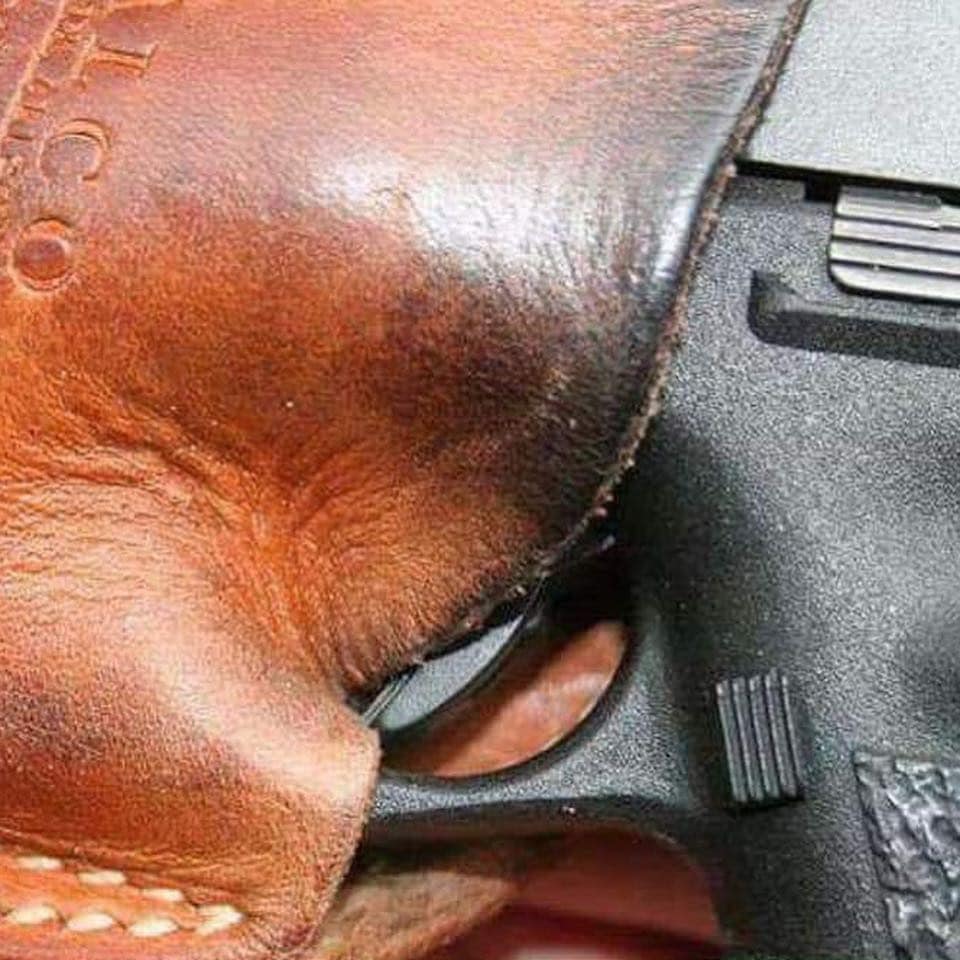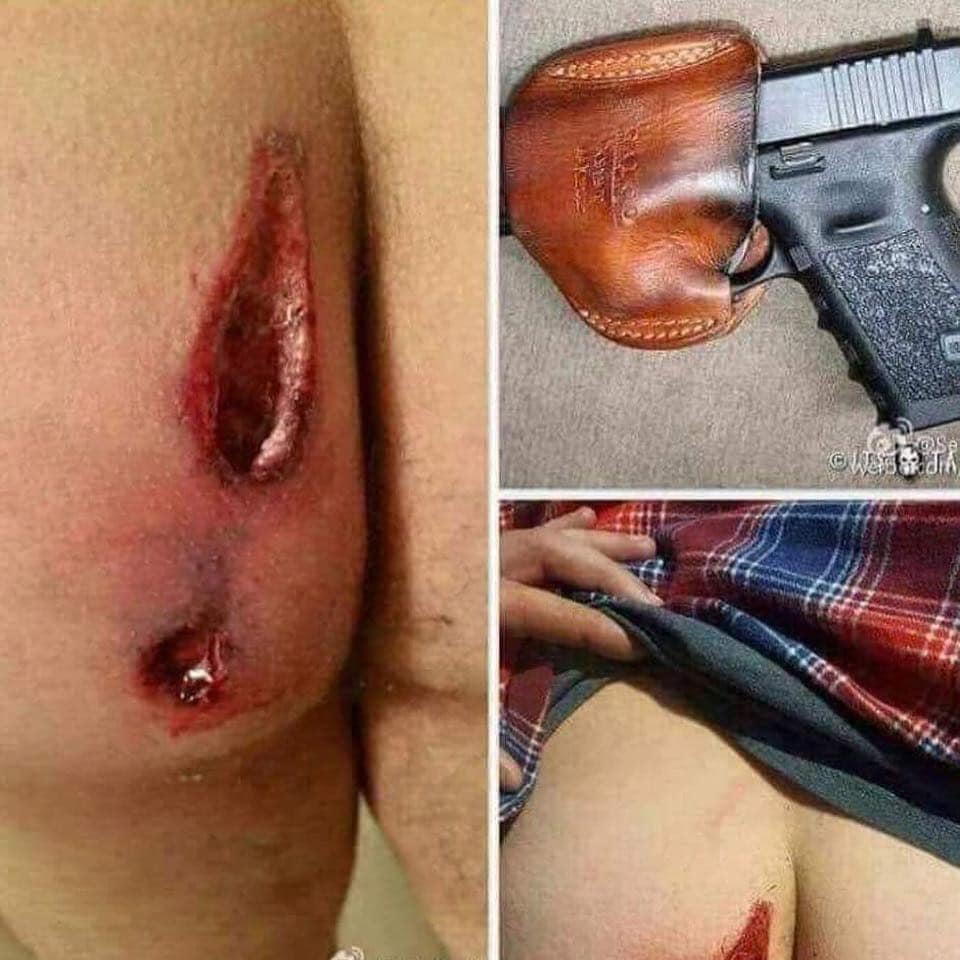 If your firearm does not have a manual safety, please examine the two product videos below for safe conceal and carry methods.
SHOP NOW for CCW Breakaways' SkinTight Holster.
SHOP NOW for SAF-T-BLOK.