Use a Firearm's Manual Safety?
Absolutely! We encourage firearms to be stored and carried with the mechanical safety in the "SAFE" position. If a firearm does not have a manual mechancial safety, we encourage the use of an aftermarket device like the Saf-T-Blok trigger block device. We sell this product as an accessory to our product line. The firearm without a manual safety could also be carried un-chambered.
Safety is so important to us that we created a whole webpage dedicated to the subject matter. To study and understand this subject, please click here . This link is also provided on each invoice and packing slip sent, on each customer service response issued, on the outside Hang Tag, and on the inside sewn-on Care Tag of each pair of pants sold.
There are no "do-overs" for an accidental discharge. Always follow the NRA's or the NSSF's Gun Safe Rules. If you do not understand, please seek a certified professional instructor for training.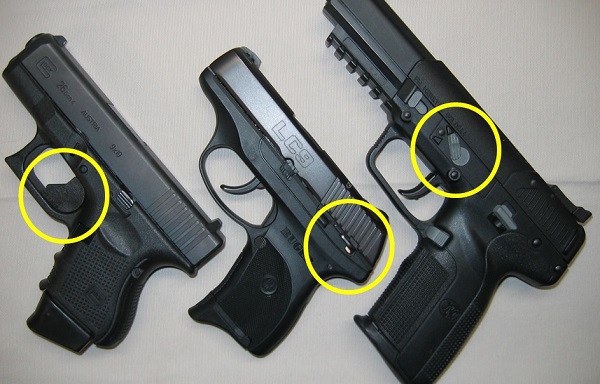 Related to the topic of using a manual safety is the issue of proper gun handling. Those skills must be practiced in order to develop proficiency. Please practice regularly! A great place to begin learning about proper handling skills can be found on the linked image below. It is essential to understand the effects and consequences of improper handling. Negligent or accidental discharges (a.k.a. ND's and AD's) can result from poor trigger finger discipline. Always seek competent professional instruction when in doubt.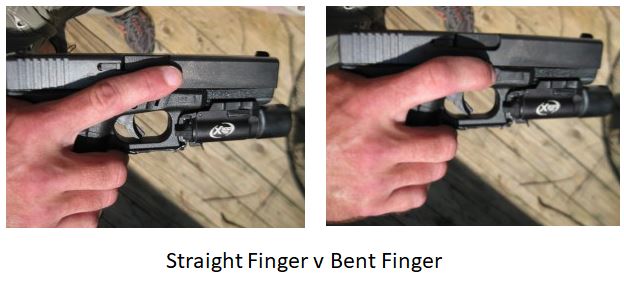 Inside each pair of CCW Breakaways Pants you will find our product care tag sewn into the back pocket. The product label provides instruction for washing and care of your products but it also promotes our Safety First - Safety Always! webpage.
We are committed to our mission:
Protecting Families . . . Saving Lives