John Lott, Ph.D., of the Crime Prevention Research Center released his 2020 Concealed carry Permit Holders Report on September 21, 2020. The US now has 19.48 Million Permit Holders, 820,000 More Than Last Year.
Here are the top 3 points taken from the 64-page analysis:
7.6% of American adults have permits. Outside of the restrictive states of California and New York, about 9.2% of the adult population has a permit.
Sixteen states have adopted constitutional carry for their entire state, meaning that a permit is no longer required. Because of these constitutional carry states, the nationwide growth in permits does not paint a full picture of the overall increase in concealed carry.
Alabama has the highest concealed carry rate — 28.5%. Indiana is second with 18.7%, and Iowa is third with 15.0%.
The map above show the Type of Concealed Carry States in the USA.
The map below shows the Percentage of the Population in Each State with Concealed Carry Permits.
Click on the map below to be taken to the source data and to download the 64 page analysis.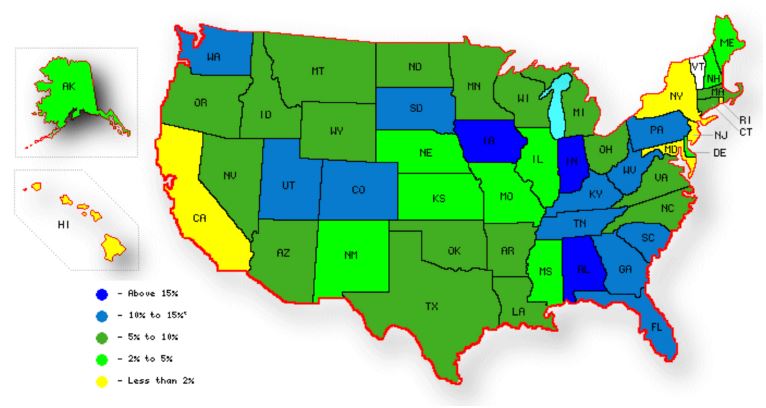 To learn more about safe, comfortable, methods of concealed carry, click on the image below.