Every once and a while, we receive the following questions? Why do my cotton pants wrinkle? What can I do to prevent wrinkling in my cotton pants?
These are great questions . . . and the answers are rather simple. Two videos below explain the proper wash and dry techniques that affect the outcome.
But before videos and the their summaries, first examine CCW Breakaways Care Tag inside your pants. This is the starting point to success!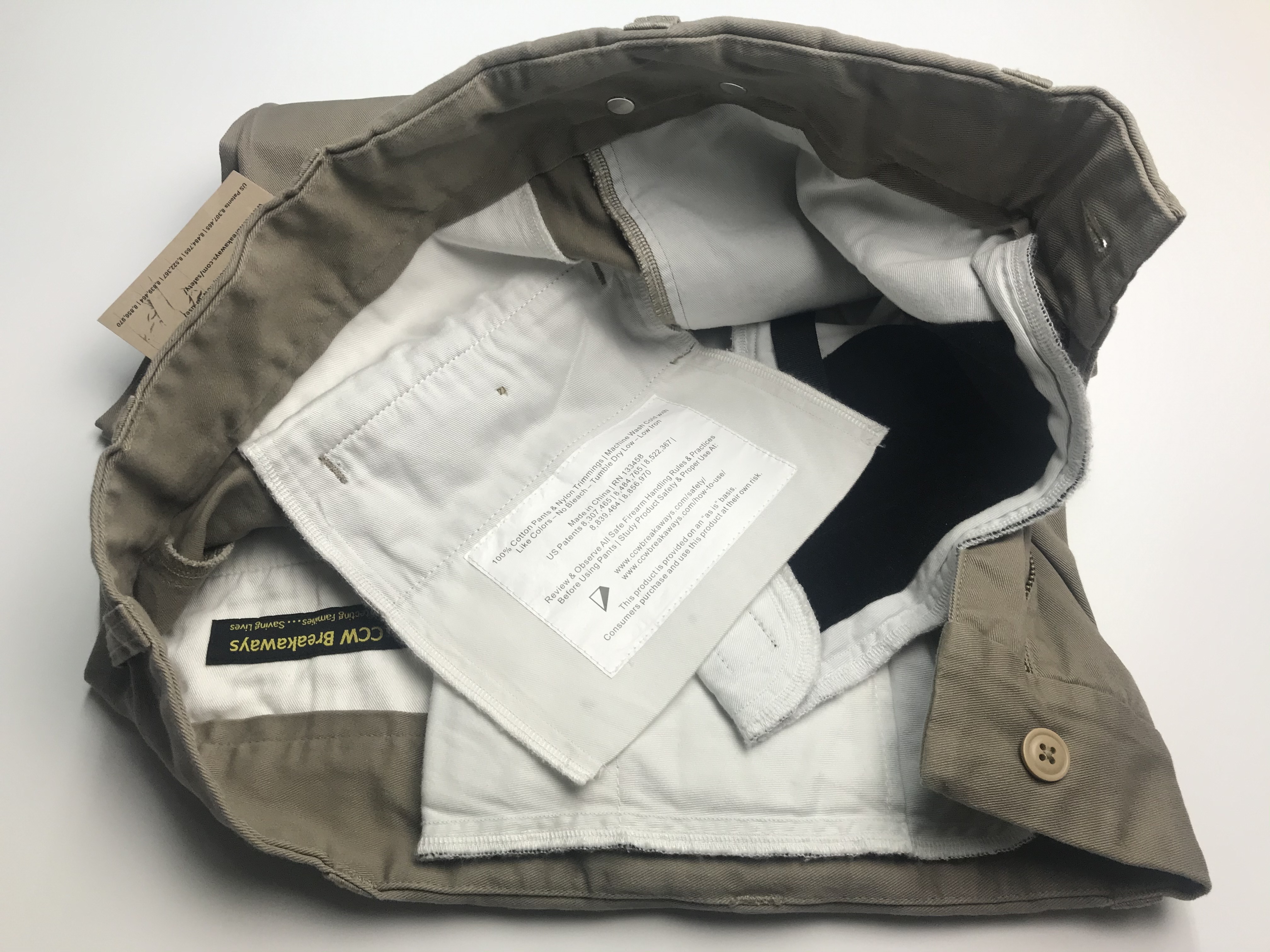 The Care Tag is sewn inside the rear pocket and provides valuable information:
Machine Wash in Cold Water
Tumble Dry Low Heat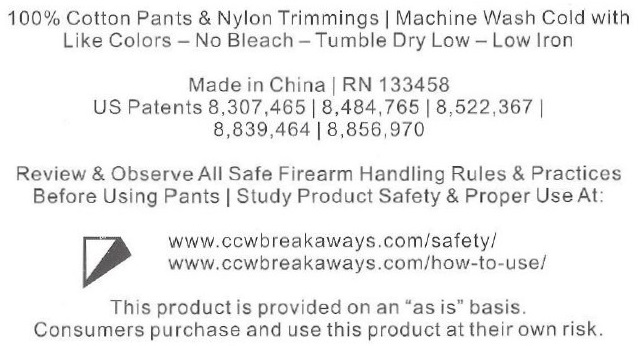 We chose 100% Cotton because Americans love the feel and breathability of Cotton. It is true, synthetic materials are more forgiving with wash and wear . . . but the comfort and feel are not the same. In fact 100% Cotton fabric costs more. And CCW Breakaways washes, dries, and presses each garment before it leaves our factory. This costs more too . . . but the extra cost is worth the perfect fit . . . and there's no shrinkage!
The first video from Consumer Reports emphasizes:
The second video (between 2:29 and 3:50) from Consumer Reports emphasizes:
Tumble Dry, or Hang Dry, or Air Flat Dry,
And if you use the Tumble Dry method, use the least amount of time and use the least amount of heat,
Then, hang immediately to prevent wrinkles . . . even if they're a little damp!
If the steps above are not followed, then a steam iron is your next step to remove excessive wrinkling. If you're not inclined to ironing, local laundries will generally steam iron your whole pant perfectly flat with sharp military-like creases.
If you're not a CCW Breakaways wearer, please check out our 100% Cotton comfortable Khakis, Cargos, Jeans, and Shorts. You'll always be prepared and be able to conceal carry all day long. Did you know that only 2.4% of CCW permit holders carry all-the-the-time?
Keep yourself and your loved ones safe. Click on the image below to learn more about CCW Breakaways safe and comfortable way to carry all-day-long . . . while seated in your car . . . or standing in line at the bank.